Bassma Al-Zuhairy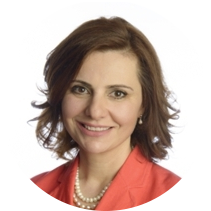 Phone: 1-289.689.1885
Toll Free: 1-844.315.8402
Fax: 1-844.315.8403
---
Through my many years of experience in various roles, I have acquired not only strong financial acumen, and interpersonal skills, but also compassion, kindness and utmost respect for my clients.
Beyond this the most important quality I offer my clients is creativity. I am not only a good listener, but am also able to "think outside of the box" to ensure that even clients with complex situations get the best deal possible on their mortgages.
I care deeply about all of my clients and am passionate about helping others. Being able to play an integral role in solving someone's issues meeting their needs, and achieving their goals is what I strive for as a mortgage broker.
I am well versed in the "New to Canada" programs and am fully fluent in both English and Arabic, both written and orally.